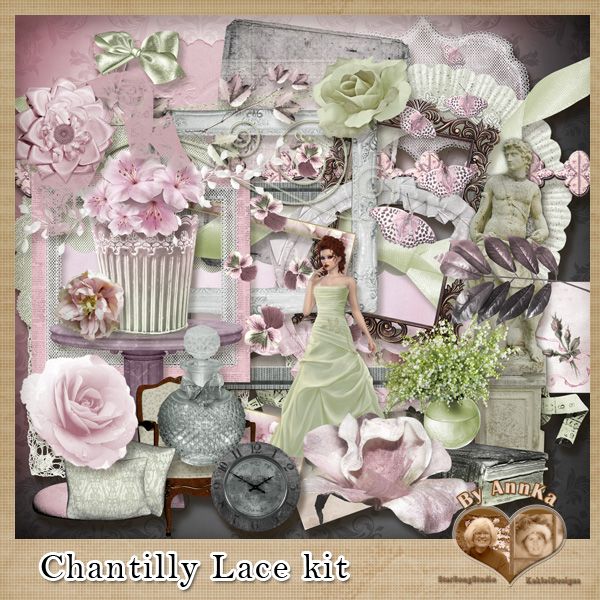 Chantilly Lace (PU/S4H) kit by AnnKa Studio
Chantilly Lace is a gorgeous set made in soft, pale pinks, beige and antique gray tones, with a touch of magic and a beautiful vintage style, full of soft laces, Victorian elements and a unique artistic sense of elegance, a gorgeous set to cover every daily memory and every project with a romantic style.
The kit includes:
28 textured papers, both plain and fancy, 12" x 12" in JPEG format
78 elements, created at 300 DPI in png format
Including:
3 borders
1 set of birds
1 vintage card
1 bouquet
1 clock
10 frames
3 mattes
1 book
2 bottles
1 chair
10 ribbons
7 leaves
1 lady
1 pillow
1 statue
3 tags
2 tables
1 vase
1 hinge
1 embellishment
1 key
2 scatters
1 swirl
18 flowers
4 laces
Available at:
Here is an example of what you can do with this kit:
More wedding photos :) I'm actually not very comfortable using my wedding photos because:
1) It was a long time ago... I was younger, slimmer... I don't look like this anymore *sigh*.
2) As one of my friends put it... the photos are so dramatic... and I am so NOT dramatic in real life that the photographers had to shoot these photos in between fits of laughter because I couldn't stop laughing at myself.
3) Hubby flat out refuses to have me use photos from his "dramatic" photoshoot for my layouts, HAHA!