Dear Andrea,
I'm sorry I made you look for mommy's eyeglasses the other night because I thought you hid it. You really should stop giving me that cheeky grin when I am asking a serious question sweetie. It makes me think you're messing with me.
Love,
Mommy
-oo0oo-
Ok, eyeglasses found. And the culprit is... my father-in-law. They're here on vacation and are staying at our house and he saw my eyeglasses on the table the other night, thought it was his, and picked it up when he went to their room upstairs. Yep, our eyeglasses look similar. Only his is black, and mine is dark brown... and I've actually done the same thing to him a few times when we're staying at their house :D
-oo0oo-
I'm participating at another challenge over at
Scrappity-Doo-Dah
. The Bird Cage Challenge involves using all the elements in the provided mini-kit to make your layout.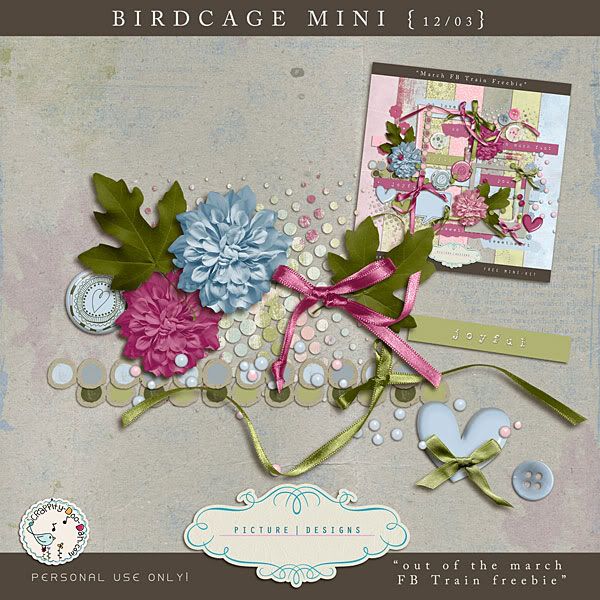 This mini-kit is Picture Designs' part of Scrappity-Doo-Dah's FB Train for March. We get double points if we use some elements from the full kit:
So of course I used the full kit. Here's my layout:
-oo0oo-
I am sewing again! Or will be when I get my sewing room back
(currently using it as an extra guest room)
. Can't wait to finish it
(because I kind of really, really need what I plan to make)
.